Towering over 150 feet above sea level, the Ultimate Abyss on Harmony of the Seas launches thrill seekers into a serpentine of twists and turns on the world's biggest ship. Guests climb to the slide's glass platform, taking in the view from the top of the tallest slide at sea. From there, sliders launch into 216 feet of tunnels, whizzing past multi-sensory effects and blast onto the Boardwalk 10 decks below.
Ultimate Abyss Infographic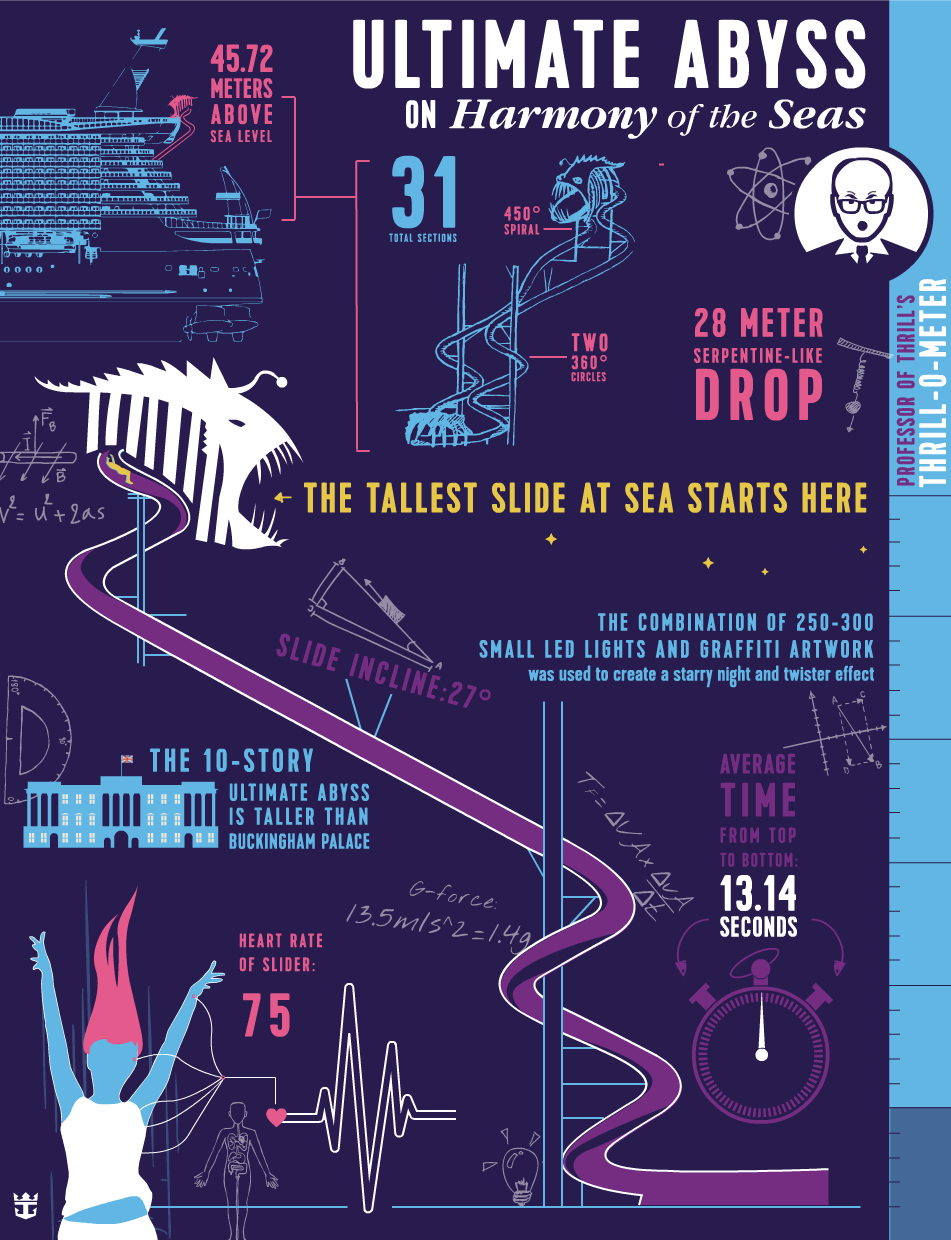 Royal Caribbean's newest cruise ship, Harmony of the Seas, is certainly an impressive and spectacular cruise ship with a ton to offer.  Just how impressive, you ask?  Check out these two brand new infographics to get a sense of just how much Royal Caribbean has packed into this amazing new ship.
To Book Your Trip
Contact our Travel Advisors:1.877.999.4768