Here's some advice for those clients looking for a destination option outside of Prague.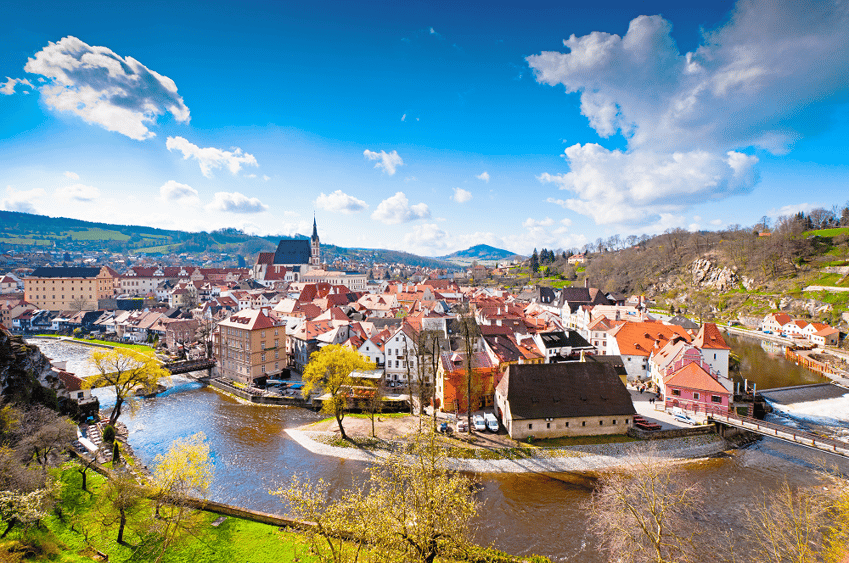 Cesky Krumlov (Chessky-Kroom-loff)
A Unesco World Heritage site. This preserved town is just too cute. The film"The Illusionist" with Edward Norton and Paul Giamatti was shot here, as it most resembled Vienna at the turn of the century.
Worth a visit is the castle, and the beautiful baroque theater, which is used only a few times a year. They host several festivals, including the International Music Festival, held through the month of July. For the art lovers, don't miss the museum featuring the works of Egon Schiele. Restaurants of every cuisine have popped up in the town, and for beer lovers, try the local brew; Eggenberg.
The town is about 100 miles south of Prague, and can also be reached from Linz in Austria like we did (about an hours drive).
Avanti offers a day tour from Prague, but if you have time, try to spend 2 nights. We have stayed at the Hotel Bellevue, but the Old Inn and Hotel Ruze are great options as well. You can park your car just outside the city center in a large parking lot, and it's only a few minutes walk from there.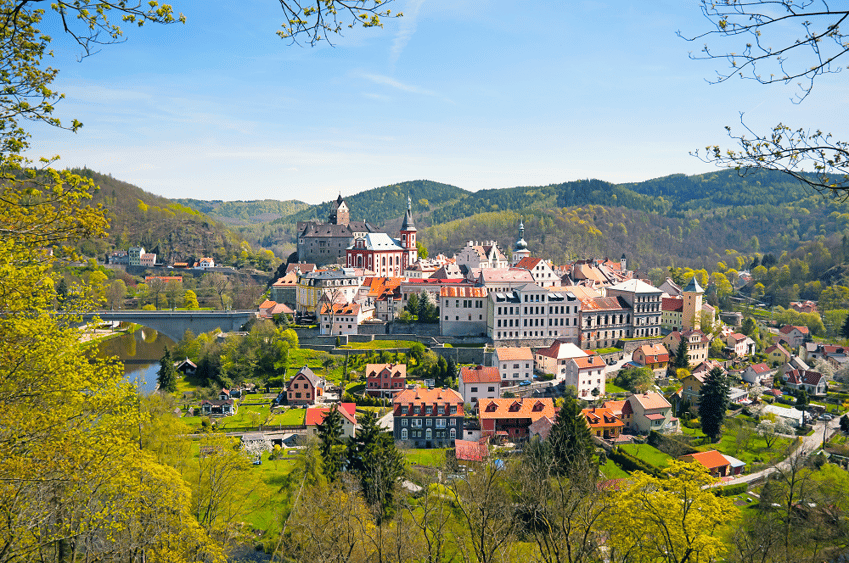 Karlovy Vary
Also called by its German name, Carlsbad. This spa town was frequented by Peter the Great, Beethoven, and Maria Theresa among others.
It's the perfect place to practice your Russian, as you will see signs everywhere in the Cyrillic alphabet. The Russians love "taking the cure"; whether it be hydrotherapy, taking carbonated baths, laser masks, hot stone massages, combined with drinking the tepid, infused sulfuric water.
There are several mineral springs called colonnades. The water is free, but you have to buy a cup. There are kiosks selling attractive porcelain ones, and they make great souvenirs.
If you're looking for exciting nightlife, this is not for you. Families, couples, even honeymooners visit, as it's relaxing and the perfect place to unwind.
You'll have the opportunity to have every kind of massage, facials, indulge yourself in mineral rich creams that the spas (and pharmacies) offer.
The town is about 3 hours southwest of Prague
We offer a one day tour, but I think it's worth a two night stay. The Hotel Romance Pushkin is a nice choice and very convenient to all of the spas. I had dinner there one evening, which was very reasonable. And after the Japanese tour group left, the sales manager offered a tour of the hotel. Very nice and a great location. Afterwards he joined me for a shot of Becherovka. (bek-er-OV-ka)
For the uninitiated, this is an herbal digestif that the Czechs swear by as the perfect choice before dinner. Personally, I have mine after dinner. They say it's an acquired taste, but I liked it from the first time I tried it 20 years ago. You will see Becherovka everywhere, as the factory and museum are located here. And you can take a tour of the distillery and sample some of their products before deciding if this is your cup of tea.
You can take our one of our day tours, book private transfers, or drive yourself. If you decide to take public transportation, choose the bus, and have your hotel book a spot for you in both directions. There are buses all day, but in the summer and weekends, they will fill up quickly.
Adapted from: http://blog.avantidestinations.com
To Book Your Trip
Contact our Travel Advisors:1.877.999.4768